Box #1: Shiny Big Ribbon gift box (7.5cm by 6.5cm)
A perfect choice for putting gifts due to its shiny surface which makes it look classy. It's also has an uncommon design from those sold in the market. Available in pink, blue, purple and yellow.
Purple: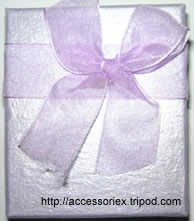 Box #5: Flower Crafted Orange Gift Box(2.2cm by 4.6cm)
Different from the gift box you find in the market. Only 1 piece available for this design. Once sold, no more!
Box #2: Simple gift box
Price: $1.80 each
Colours: pink and purple.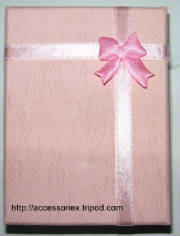 Box #4: Sunflower Crafted Red Gift Boz(2.2cm by 4.6cm)
Sick of normal gift box? Get something different! This design has only 1 piece in stock. Once sold, no more!